I bought a new set of Tarozzi rear sets from an American supplier. The kit include the left and right foot peg and lever assemblies and the control rods, four fasteners but only one of the required clevis connections. The parts included matched the parts diagram so if one were to consider this kit you will need three more connectors, I had extra heim joints so I used those.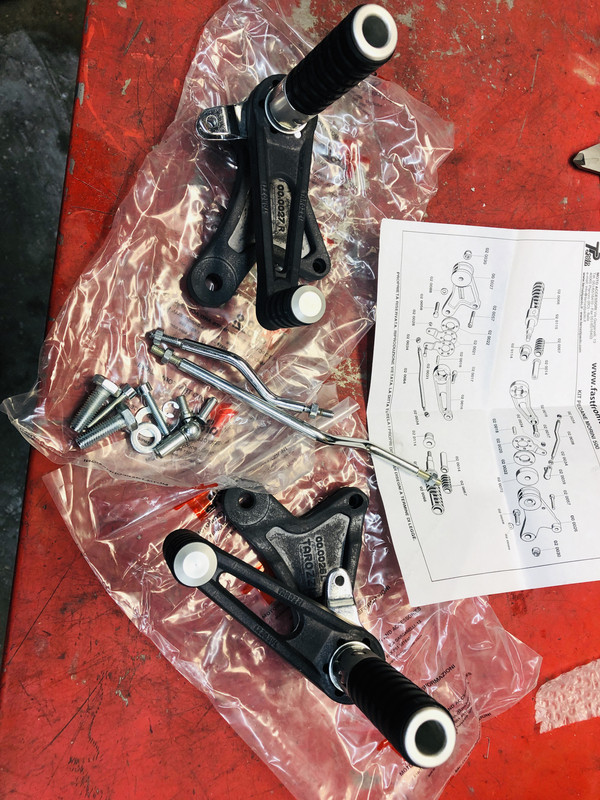 Installing the right hand foot rest / shift lever was straight forward, the right side does not use the original foot rest lug and the 6mm hex bolt is too long at 36mm, a 31 mm bolt is required.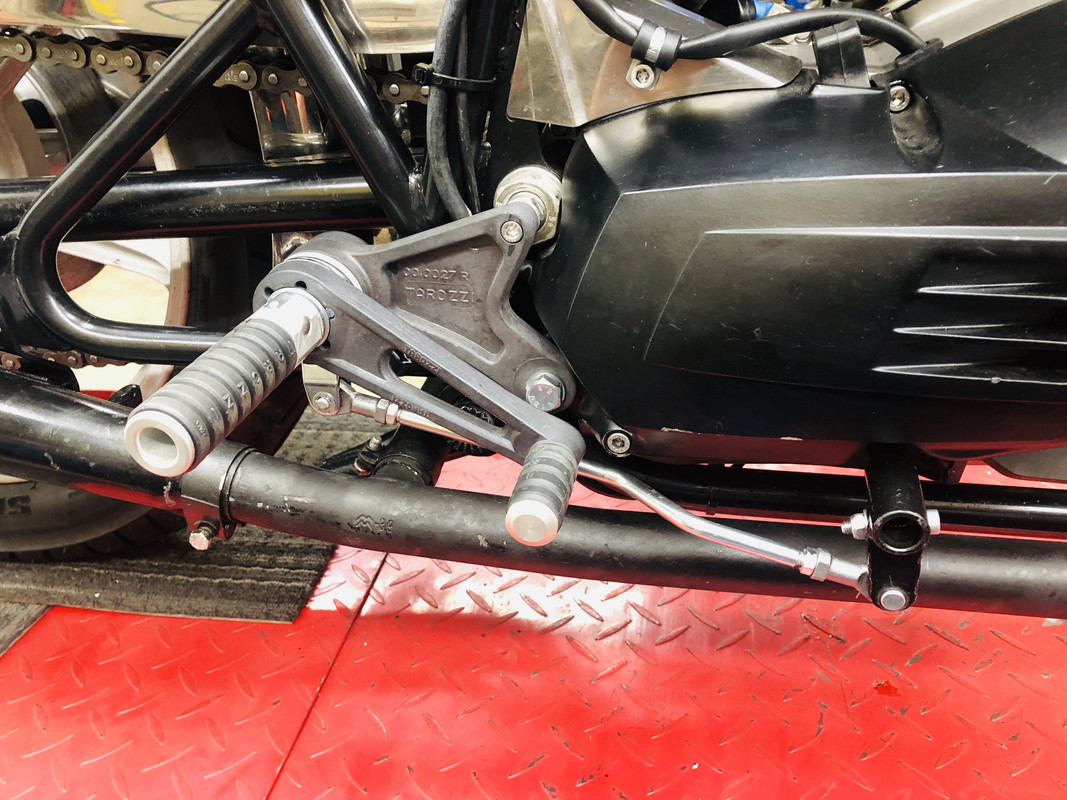 I needed to fit a spacer between the upper mount and the frame, a 6mm (1/4") is required (not included), a stack of washers would do if you can't source a spacer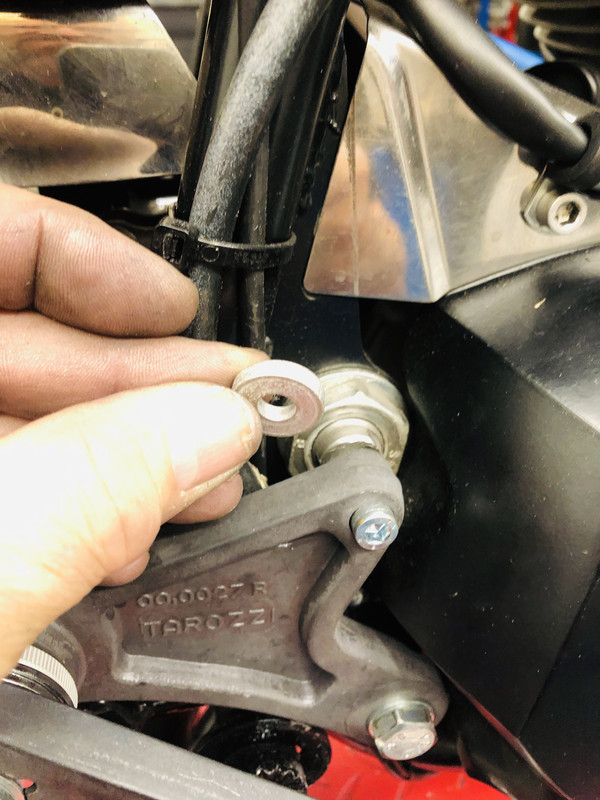 The left hand side was not so simple, a couple of problems, first the brake pedal will foul on the header, especially the lower heat shield captive nut.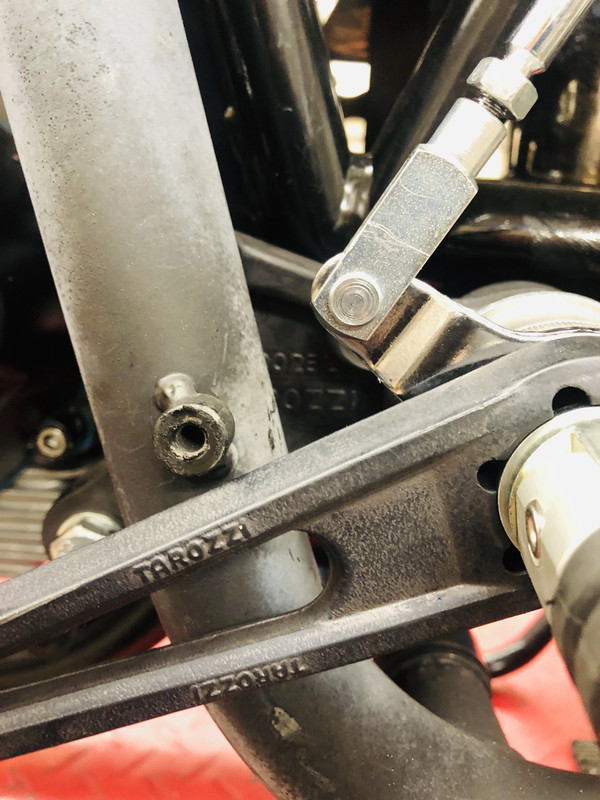 I cut the nut off the header and I added a spacer between the lower rear set bolt and the frame, this moved the bracket out 2mm so the brake lever will not rub on the header.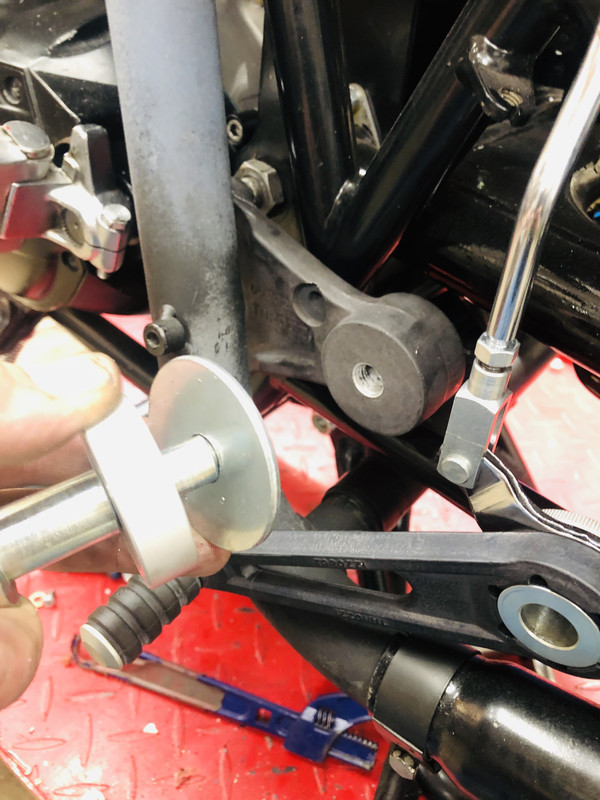 I also cut off the bottom of the heat shield, re-welded the captive nut higher on the header, and drilled a new hole in the shorter heat shield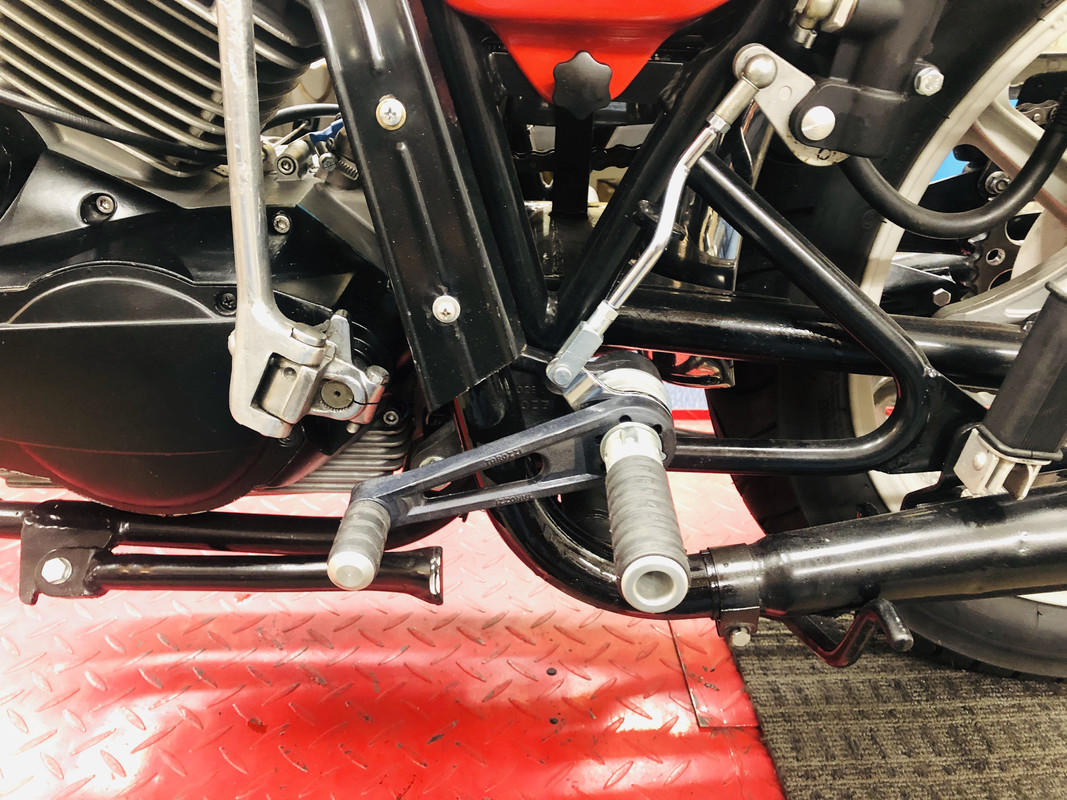 The foot peg positions and lever actions are smooth and I am happy with that.
The negative is that the kick starter will foul on the brake lever, probably enough movement to just start the bike if one were lucky, good thing the starter motor has been overhauled!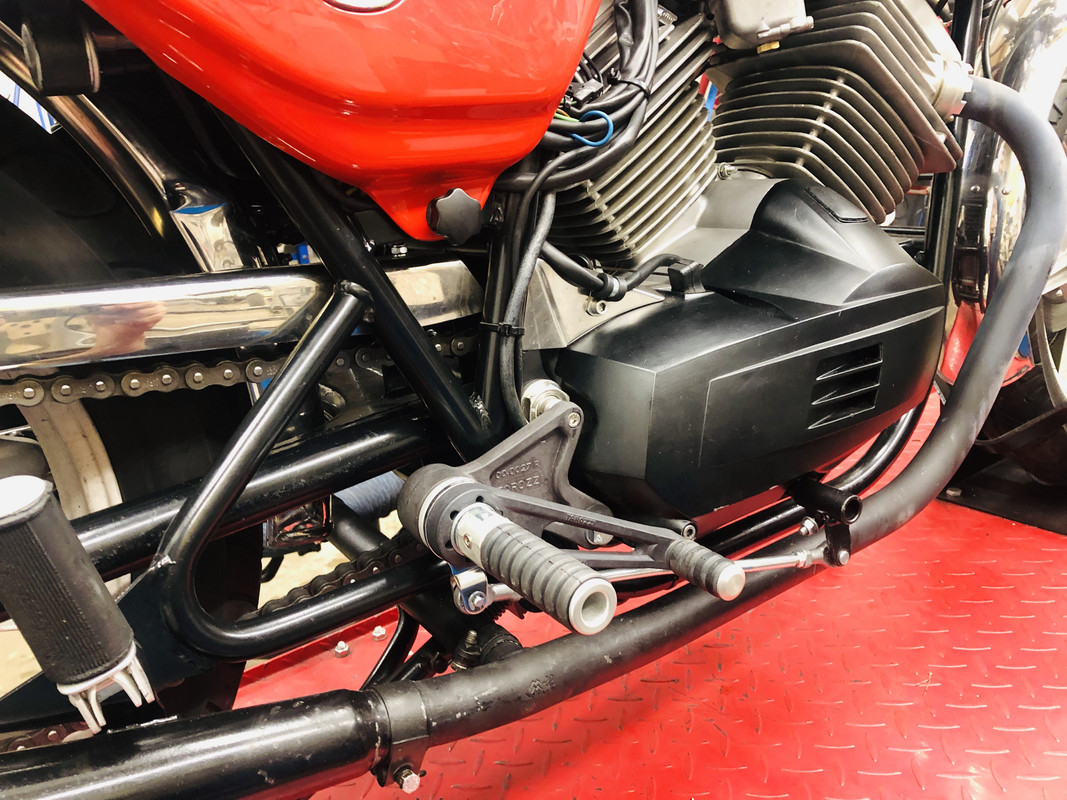 Overall I am happy with the kit, the previous owner had cut off the original control lever frame lugs and fitted home made rear sets that were awkward and resulted in a upside down shift pattern, this new set up is a big improvement.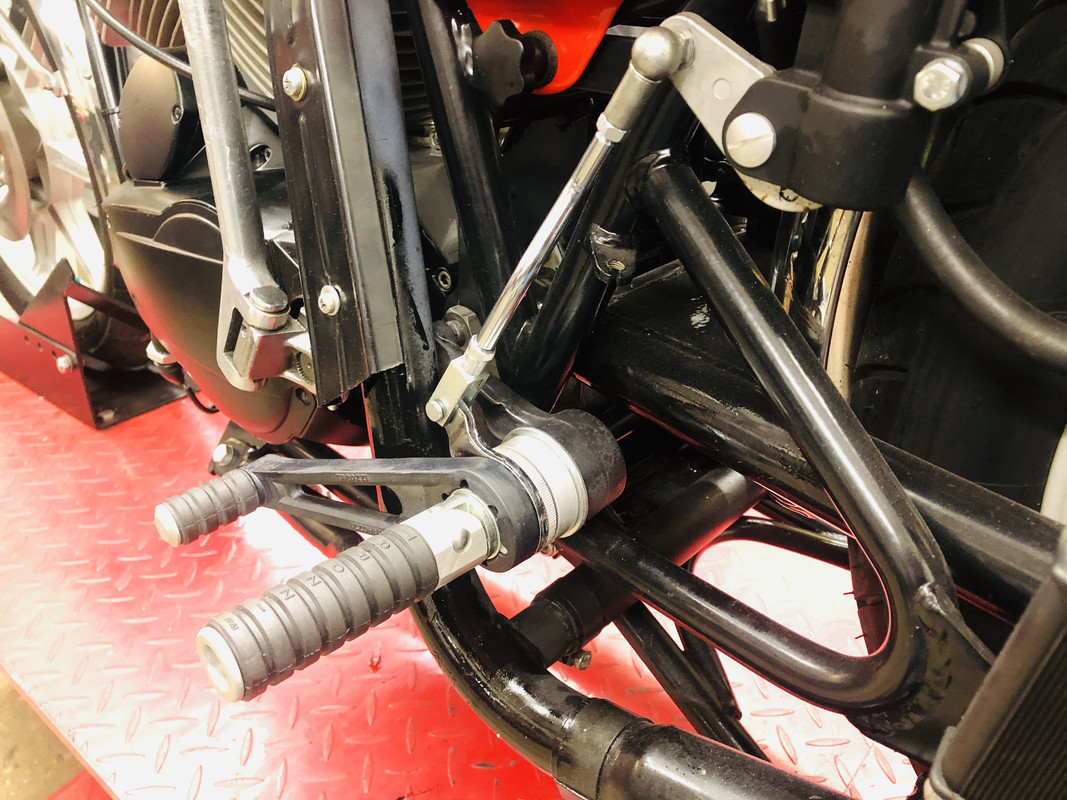 I hope this can help others make an informed decision on rear sets.