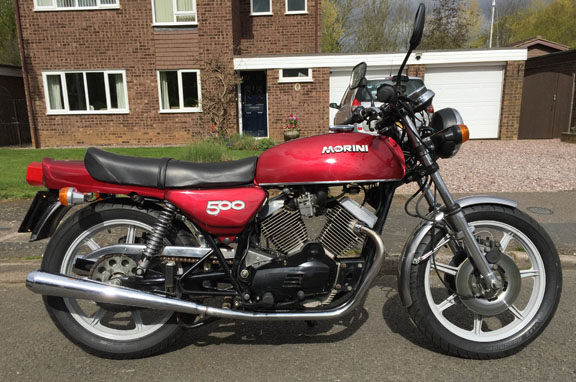 I chose to have the tank, etc painted professionally this time and the result was a wait of over 3 months - I was tearing my hair by the end! However, I must say, I'm well pleased by the results, it looks fantastic. I did my best to match the original colour and I think it's pretty close, however, at the last minute I decided to leave off the pinstripes - I think that was a good decision, though others may differ!
The bike is going really well, though inevitably I do have a few minor issues to iron out. I think it was off the road for about 20 years before I got it and there were plenty of problems to deal with.
Just one question to be going on with, is there some secret to getting the exhaust headers to seal properly to the head? I have cleaned everything up, located the "split olive" or whatever you call it carefully and done my best to ensure it all seats nicely as I tighten it up - but the L/H header blows like mad, and I think it's causing popping in the exhaust when you blip the throttle. I'll go and have another go at it now, but if anyone has a sure-fire way to seal these, do let me know!
Joe.