Yesterday I had a bit of time and started stripping the engine. It's always a slow start I find with these jobs as there are a lot of bits and pieces to strip off the bike before you really begin. Anyway, the first proper job was to take the heads off and bear in mind that this is the first time I've worked on a Morini engine. I was aware of the "hidden" cap head bolts recessed in the cylinder head, but I wasn't prepared for how tight they were. These take a 5mm hex driver and I really thought I was going to break it. They did come out in the end. Big surprise was this: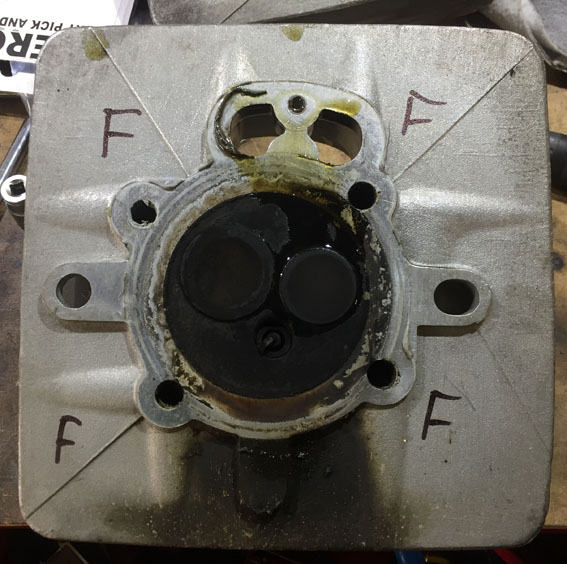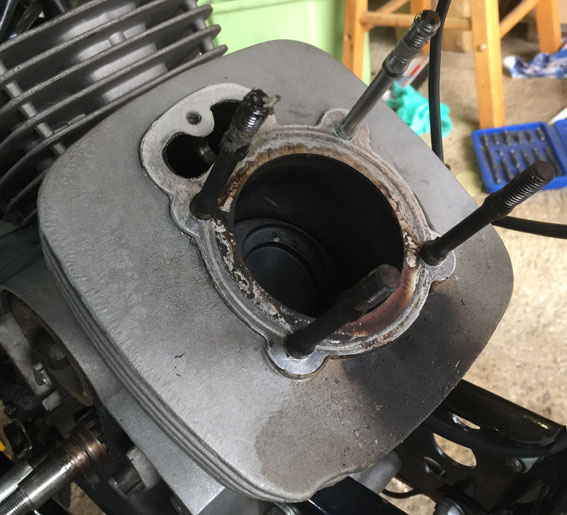 There were corresponding burn marks on the head gasket. That looks pretty bad to me, but I was unaware of a problem, though I did think the front exhaust was blowing a bit from the header. So, already it was worth doing this job!
Maybe someone can help me here. The gasket looks like aluminium (a new one on me!) and the Blue Book tells me I should use silicone sealant on it - does everyone agree with that? The last person to have had this apart went mad with sealant, it is everywhere and it is rock hard, it looks like JB Weld to me. As well as on the gaskets, it was on the head studs: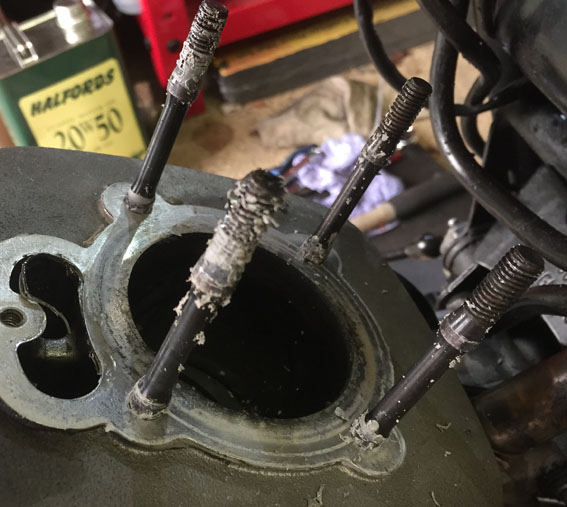 and it was also on the washers, which I had to almost chisel off: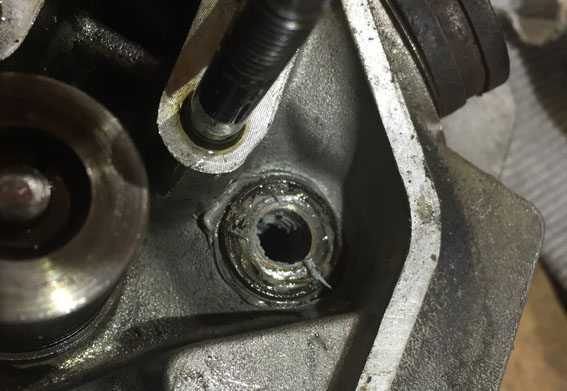 Surely this isn't necessary?? Again, can someone confirm or otherwise the need to seal these bolts. Thanks!
I haven't taken the barrels off yet, they are really glued down and are going to put up a bit of a fight. I'll probably get the engine out of the frame now and do that on the bench.
Next instalment in a day or two!
Regards to all,
Joe.